Our Methods
After Listening to Owners/Managers/Employees of the Client Company and Evaluating Data, an Assessment is made of the Marketing/Sales, Engineering, Manufacturing and Financial pieces of the Client's Business to determine those factors holding back the Business.  A Remedial Plan, with Goals, Action Steps and Benchmarks is created for approval by the Client.
Cornerstone Assets then can either remotely monitor the Plan or participate directly to supervise implementation of the Plan.
What Our Clients Say About Us
"Cornerstone Assets was instrumental in helping us to identify bottlenecks and optimize our shop floor processes. Jess's background in Lean Manufacturing, 20+ years at GE, and his involvement with PE Private Equity firms allow him to distill complex issues down to actionable strategies and tasks that improve margin and EBITDA. I continue to use one of his quotes to this day "People don't do things for one of two reasons. Either they don't know how or they don't agree." This quote sums up change management and focuses everyone on fixing root cause problems."
"Cornerstone Assets vast manufacturing knowledge and background, combined with his PE experience, make him an excellent partner for anyone looking to drive bottom-line improvement."
Mark Hambacker,
President MIR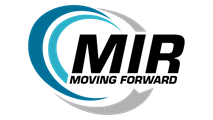 "Cornerstone Assets contribution to our family-owned manufacturing business has been very instrumental. With his tremendous knowledge and experience in leadership, management and manufacturing practices, he helped turn around our bottom line in a little over a year. Personally, he has improved my business acumen and continues to help me better understand my own business. I often hear Jess in my ear when trying to work out a problem or make decisions, along with remembering my favorite quote of his – "when you negotiate with yourself, YOU lose". He does an exceptional job of relating his previous experiences with my issues, and does so in a way that I can immediately understand and apply.
If we had not worked with Jess, I'm not sure my family's business would still be operating today. Thank you Jess!
Ty Anderson,
Vice President
Mountaineer Cabinet Co
"I have worked with Jess for over 15 years, having shared several boards with him as well as working with him as an Operating Advisory Board member for my PE firm, Verus Investment Partners. His direct and practical advice whether as a board member, interim CEO or advisor to Verus is consistently on point, constructive and profit enhancing. He is not just another GE executive with strong operational and "lean" training, he is also valuable in developing marketing and sales strategies for consumer-driven businesses.
With his leadership and counsel, both Evenflo and Pittsburgh Brewing Company saw profitable top-line growth as a result of specific key initiatives in marketing strategy and sales force management, making both investments successful for my investors. I am happy to discuss his capabilities with anyone who is considering using his talents to benefit their business.
Christopher P. Fuller,
Managing Partner
Verus Investment Partners
"Major Solutions had the opportunity to meet Jess Ball at a meeting of the Fayette County (PA) Chamber of Commerce. After the meeting, he gave me valuable business advice for my company, which provides a wide variety of Information Technology strategies and solutions to both public and private enterprises, that were implemented. Over the past three years, Major Solutions has continued to seek out the wisdom of Mr. Ball. His insight has assisted Major Solutions to increase revenues and improve the way we support local businesses. Mr. Ball remains accessible and involved. He makes himself available to answer questions and provides advice when requested. He has made a "major" impact on Major Solutions and we continue to value his input".
Jim Majoros,
Major Solutions
"During my tenure as CEO of Bacharach, Jess served as the Chairman of our Board providing that ideal mix of adviser and confidant to the CEO in achieving the Board's goals and yet helping to balance the sometimes conflicting needs of the organization. Jess's many years of experience in all form of organizations from corporate, to Private Equity and small family-owned businesses give him a unique breadth of knowledge in supporting any functional role from sales to operations. His sense of people, process and structure let him quickly contribute in almost any business setting".
Doug Keeports,
Former CEO
Bacharach, Inc.
"Jess was sent by our PE firm to our plant in Italy a few years ago in order to give an effective direction to our business model and to quickly turn our activity into a much more profitable business.
His experience in Lean Manufacturing and insight were most important to our team. His constructive approach and continuous support made him the best mentor I could ever imagine."
"He eliminated our doubts, confirmed our ideas, re-directed and set us on the right track when needed, and always had us thinking "EBITDA".
Our organization is now continuously improving and thriving on the basis of what Jess taught us.
I do not believe I can thank Jess enough for his help. We would be proud to have him visit us and show him where our company is today, thanks to his guidance.
Whenever you want, Jess, Italy will always welcome you."
Benjamin Berzins
Director of Operations
Double E Europe SRL
"Jess Ball is a high-energy, results-driven advisor that has significant experience and expertise across a variety of industries and functional areas. He has a passion for helping businesses grow and improve their financial performance. He is fast-paced, direct speaking, and can help a business quickly assess their baseline, develop a practical improvement plan, and then drive execution of the plan. For Burke, Jess helped us establish our Regional Sales Management structure and strategy to drive growth and was a great sounding board for assessing the operational changes needed to support the planned growth."
Michael Phelan
President & CEO
BCI Burke Company, LLC.
"Jess did a tremendous job mentoring us on strategic programs to get our organization preforming at optimal levels. Jess has a keen ability to coach and used this talent to guide the senior management team on potential opportunities that existed within our business. Specifically, Jess led us through successful initiatives including increased top line, field service efficiency, and improved cash flow. Jess quickly developed into a trusted advisor for me and the entire management team, which concluded with a successful exit for the investors. I am confident that Jess Ball will continue to be very successful and I am proud to give him my highest recommendation."
Paul M. Belliveau
President & CEO
Oracle Elevator Co.